If you're searching for a place to wake up to the sound of the ocean, soak up the sun on a lounge chair, and splash around in the pool—look no further than the brand-new Grande Cayman Resort! Formerly known as the Long Bay Resort, this oceanfront Myrtle Beach hotel has undergone some major renovations and has completely re-branded for 2020!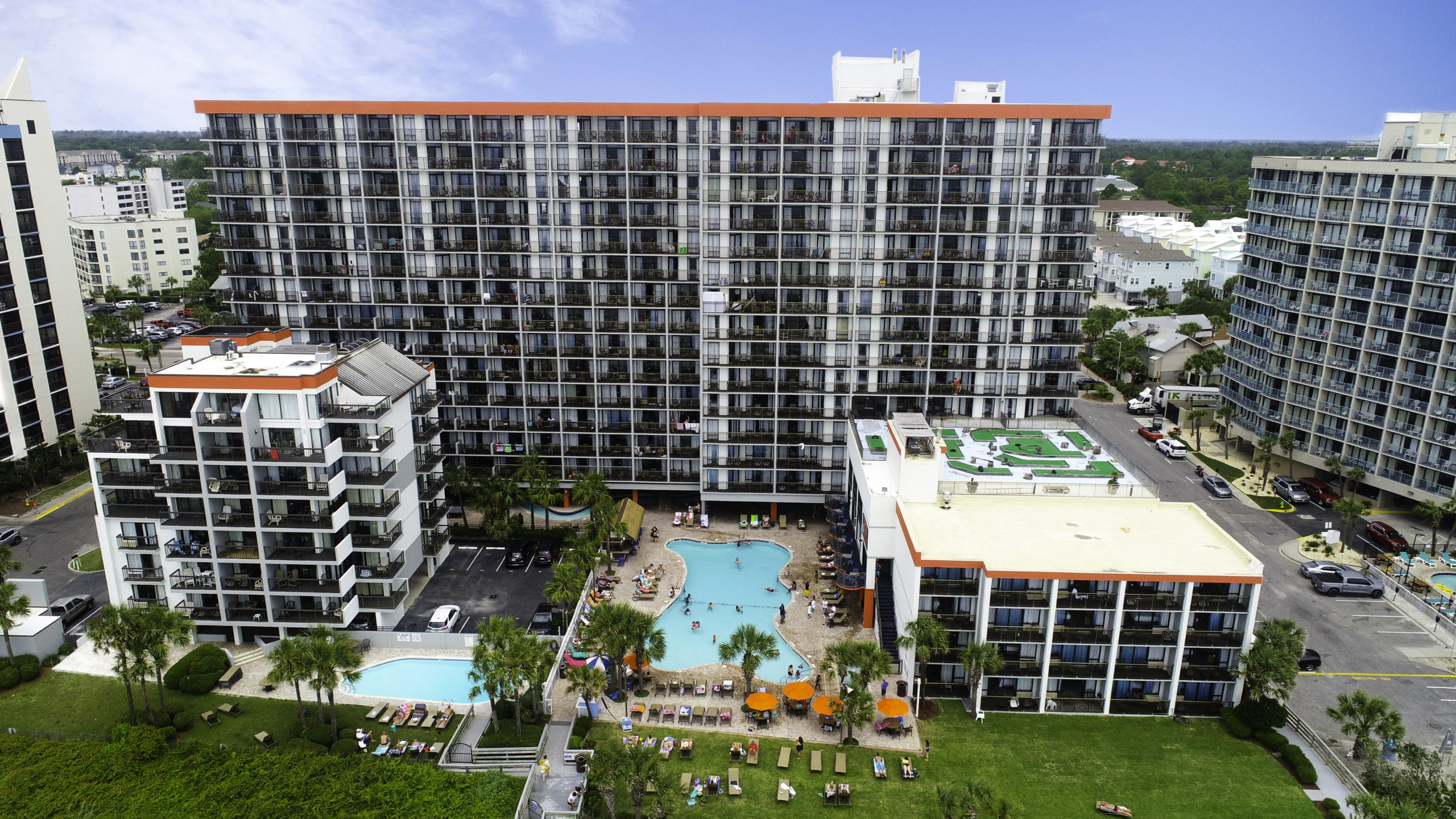 The exterior of the building and pool deck have brightened up with a fresh coat of gray, coral, and white paint. On the interior, each of the units in the towers has been completely remodeled. They boast a more modern style with smoother ceilings, shiplap accents, and luxury vinyl tile flooring in all the bedrooms, living rooms, and kitchens. The color scheme consists of hues of Repose Gray and Pure White, along with pops of Rejuvenate (a terra cotta-like color) and Mariner (a shade of aqua). Each of the rooms has been updated with state-of-the-art black appliances, along with brand-new interior doors, crown molding, baseboards, lighting, and comfortable seating. The walls have beautiful new artwork and a fresh coat of paint. Plus, all the bathrooms have been remodeled, featuring new tile.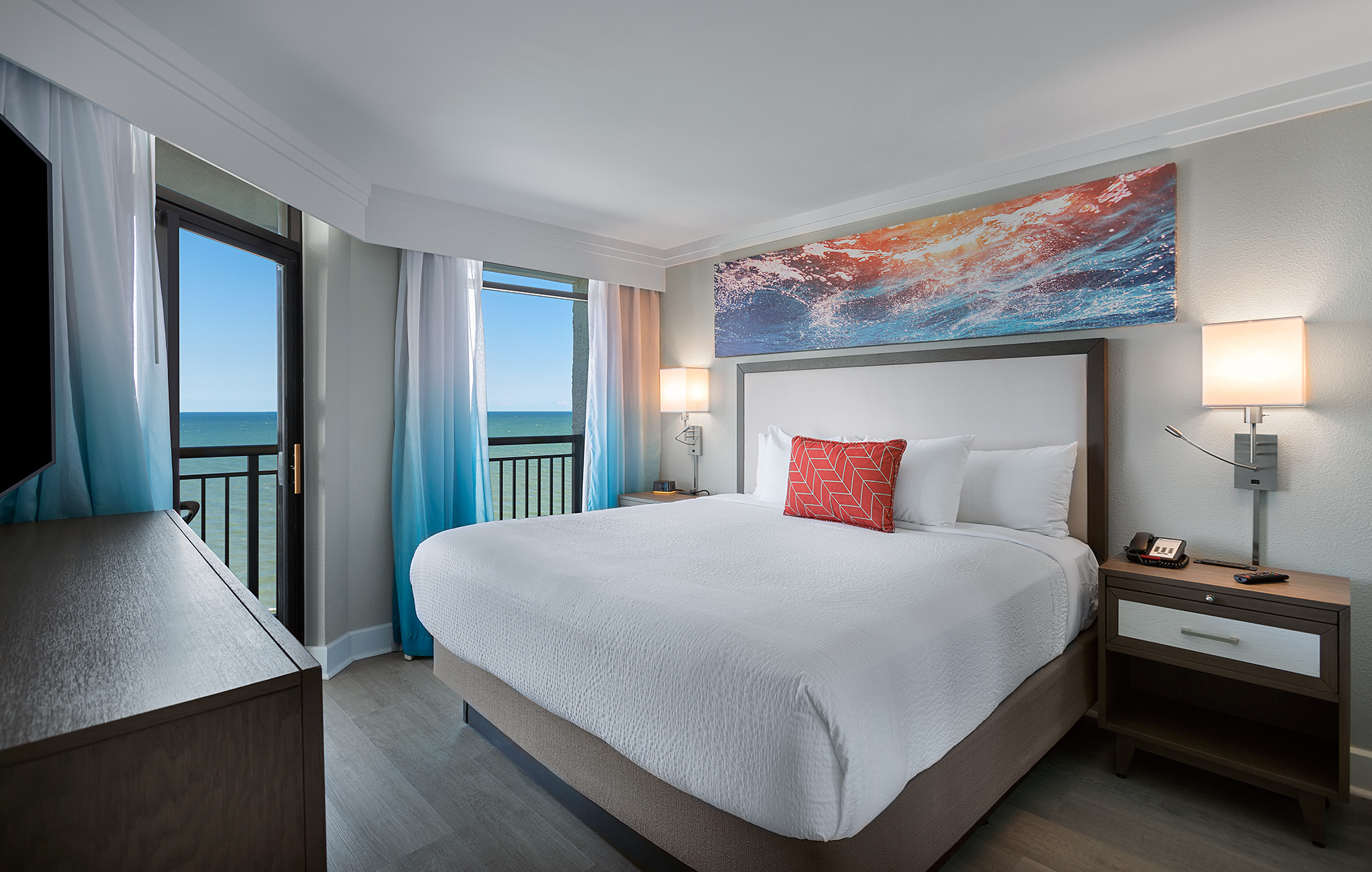 When you go to grab a bite to eat and a tropical cocktail, you'll discover the Ocean View Cafe is now the Turtle Bay Cafe. While the name may have changed, the view of the ocean and the menu of tasty sandwiches, salads, and snacks all remain the same. And that's not the only on-site dining spot to see a few changes. Martin's Restaurant has transitioned to a beach-themed restaurant, Due South at 72nd. Renovations include brand-new chairs, tables, stools, booths, lighting fixtures, and a remodeled bar area. A place where southern cuisine meets rustic style, their menu consists of sandwiches, salads, seafood, chicken, and create your own macaroni and cheese.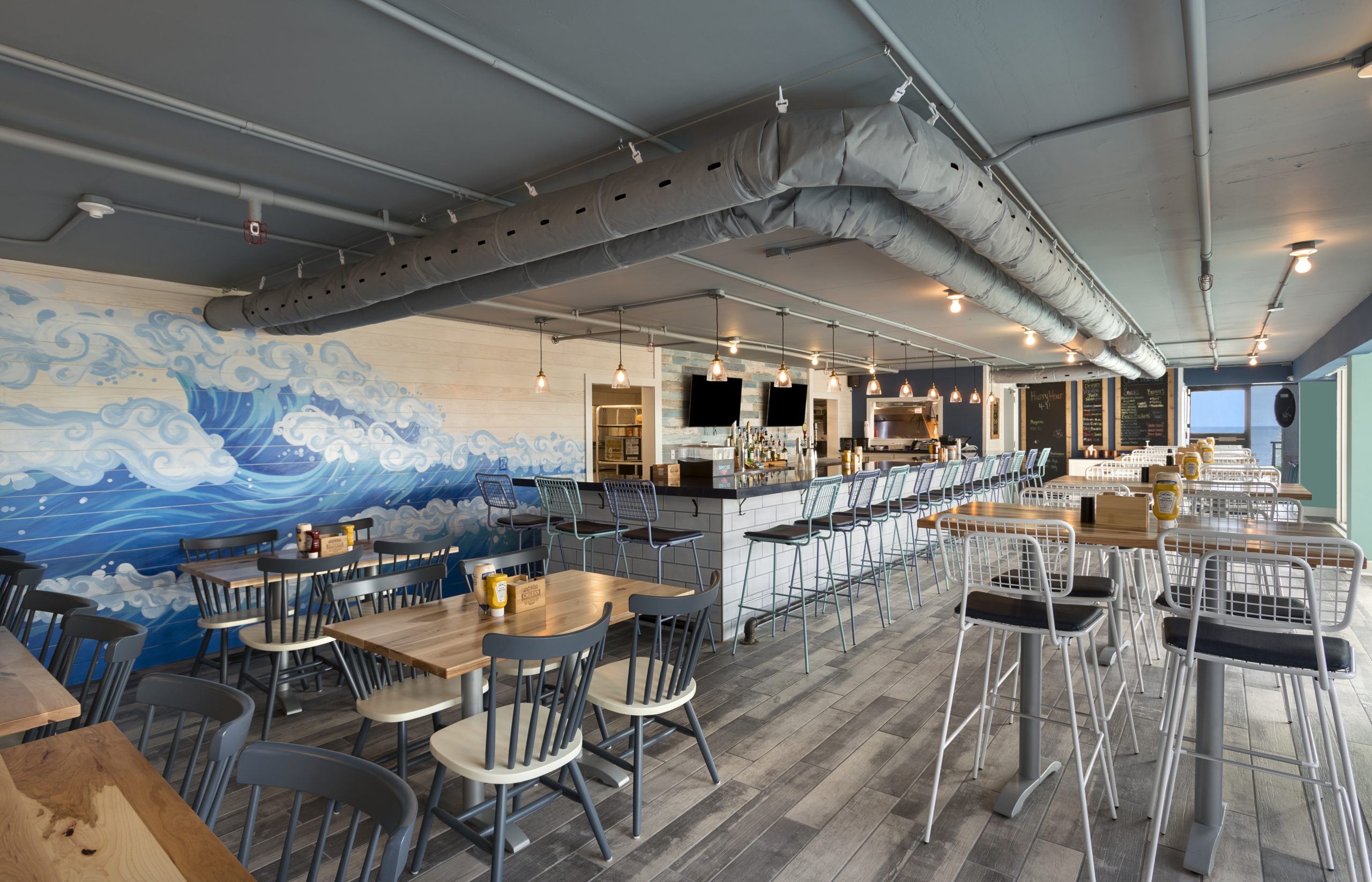 If you're craving a cup of coffee to kickstart your day or looking for a midday pick-me-up, the onsite Starbucks remains the same. Other amenities that are open, untouched, and ready for you to explore include the tiki bar, rooftop miniature golf course, Silly Sub Waterpark, state-of-the-art fitness center, and games. 
It's time to book your summer getaway and with over 10 pools, 4 on-site restaurants, and tons of amenities, the new Grande Cayman Resort is the perfect spot to take your next Myrtle Beach vacation. Visit our resort page today to explore more and see current deals on our accommodations!