These days if you're not documenting your Myrtle Beach vacation on social media – are you really even on vacation? One of the most popular places to post photos, Instagram, is an image-based social media platform. When you're vacationing with Brittain Resorts & Hotels, make sure to check out some of these Top 5 'Gram Worthy' photo spots:
Myrtle Beach Boardwalk
Located in the heart of downtown, the Myrtle Beach Boardwalk is an oceanfront boardwalk and promenade that stretches from 14th Avenue South to 2nd Avenue South. Not only can you find various restaurants, shops, and attractions – but some of the best spots to take photographs. Whether it's during the day or with it lit up at night, a photo with the Myrtle Beach SkyWheel in the background makes for a 'larger than life' shot.
Strong Waters Bar Mural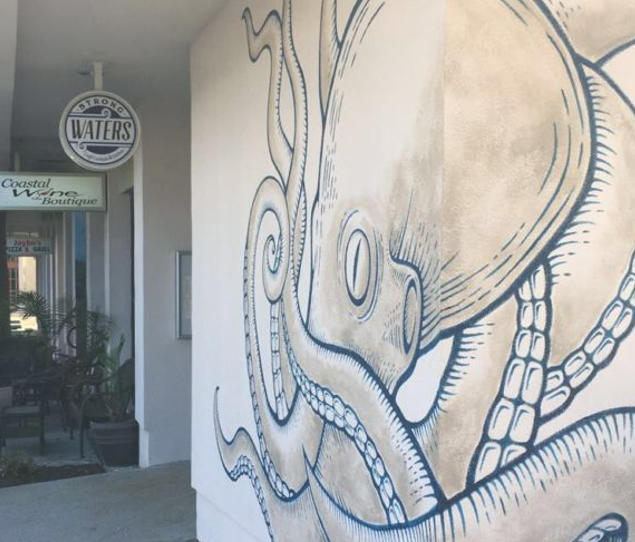 Outside of Strong Waters Craft Cocktails & Kitchen is an octopus decorating an exterior wall on the unique speakeasy located at 21 and ocean. Its tentacles are pointing you in the direction of their secret entrance – a hallway that leads to a spot known as the local's bee's knees for handcrafted cocktails and Lowcountry cuisine with a twist. Make sure to snap a photo and tag them in your post and #strongwatersbar – you might just find yourself getting re-posted on their page!
Brookgreen Gardens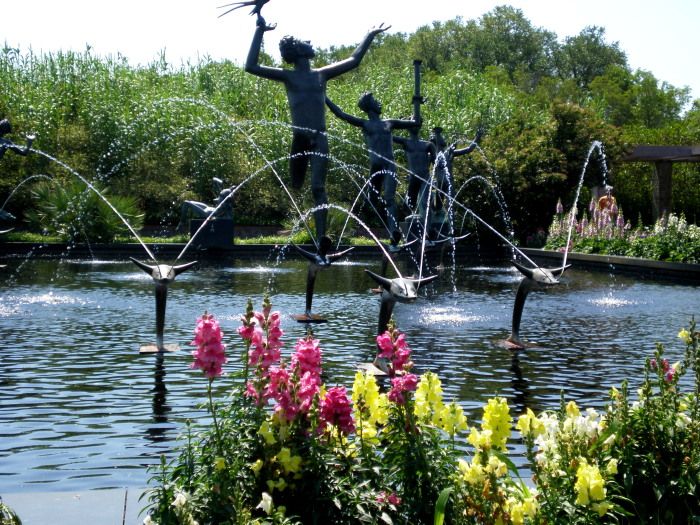 Brookgreen Gardens is a sculpture garden teeming with stunning plants and colorful flowers. The gardens are not only beautiful to meander through but make some picturesque shots. Make sure to check out the Fountain of Muses and the walkway with all the branches of the live oak trees hanging over. Whether you're photographing the sculptures, flowers, or both – you're sure to capture some stunning shots – no filter needed.
Atalaya Castle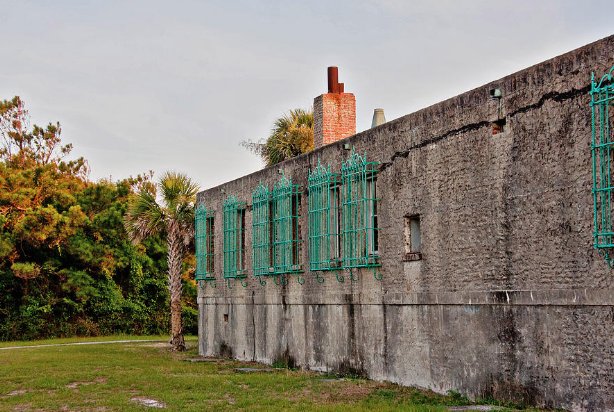 Sand castles are the only castles in Myrtle Beach! Located in Huntington Beach State Park, right across the road from Brookgreen Gardens, is the stunning Atalaya Castle. Atalaya which means 'Watchtower' in Spanish, was built by Archer Huntington and his wife Anna. Not only does this national landmark boast some deep history (a tour is recommended), but the unique accents make for some beautiful photos. Between the turquoise blue ironwork around the windows and the intricate stone hallways, you're sure to capture some 'gram-worthy' shots at this castle.
Second Ave Pier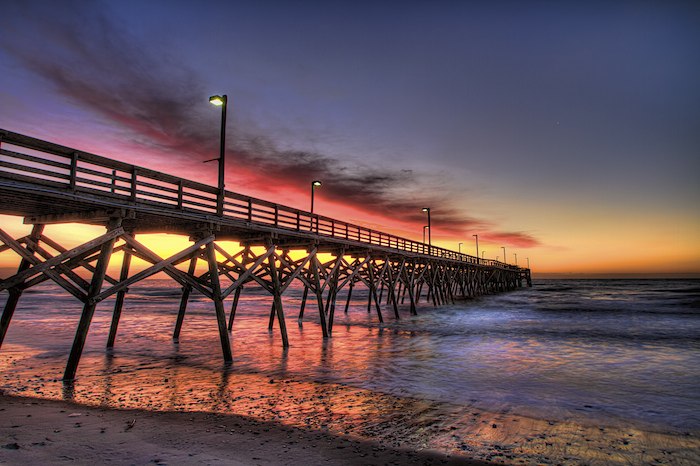 Not only is the pier a perfect spot to catch a fish and snap a pic of you reeling in some fun, but it the just the right spot to capture a picture-perfect sunrise or sunset. For sunrise, some of the best photos can be taken underneath the pier, where the sun is hitting the horizon and the beams of light play against the dark wood of the pier. And during sunset, since the pier is just so far out in the ocean, you'll capture some breathtaking photos as the sun sinks below the Myrtle Beach skyline. Can you say #thatview!After you're done posting your vacation photos to Instagram, make sure to follow us at @brittainresorts to see more spots to capture the next time you visit Myrtle Beach!
Photo Credits: Litchfieldbeach.com, Brookgreen Gardens Pinterest, Myrtle Beach Boardwalk