It's time to discover your ideal Myrtle Beach vacation! We're talking about a trip that's tailored just to you and filled with all the entertainment, dining, and attractions you want to experience. Take this quiz to figure out what type of traveler you are, so you can use your results to start planning your customized Myrtle Beach getaway. 
1. What is your ideal vacation?
A. Family Fun
B. Beach Lounger
C. Romantic Getaway
D. Adventure Seeker
E. Golf Trip
F. Friends Vacation
2. It's dinnertime, what are you doing? 
A. I want to go somewhere family-friendly
B. I never want to leave the property
C. I'd love to take my significant other on a nice date
D. I'm ready to explore and try some local favorites
E.  I'll just eat at the 19th hole
F. I want to enjoy a fun bar with my friends
3. What sounds like the best activity for your getaway? 
A. Spending time with your family 
B. Relaxing at the spa
C. Lounging on the beach
D. Riding a roller coaster
E. Spending the day golfing
F. Enjoying local favorite restaurants
4. Who are you traveling with? 
A. Family
B. By Yourself
C. Significant Other
D. Other Couples
E. Golf Buddies
F. Friends
5. What do you look up when you are planning your trip? 
A. Family-friendly activities
B. Best spas
C. Romantic activities
D. The craziest places to explore 
E. Top golf courses
F. Hot new restaurants
6. It's raining, what do you do to pass the time? 
A. Have a Family Game Day
B. Read a Book
C. Watch a Romantic Movie
D. Go Sightseeing and Exploring
E. Enjoy a Beer at the resort
F. Dine at a Restaurant
7. What will the majority of your vacation photos consist of? 
A. You and your family at the beach
B. Sunrise over the ocean
C. You and your significant other having a blast
D. Adventures sightseeing pictures
E. Golf course views and hopefully your hole in one
F. Local food and drinks you enjoyed
8. You just shared the perfect snapshot from your vacation. What hashtag do you use?
A. #FamilyFun
B. #BeachDayVibes 
C. #RomanticGetaway 
D. #MyrtleBeachAdventures
E. #GolfLife 
F. #LocalFavorites
Mostly A's = Family 
You love going on family vacations and making memories with your entire crew! When it comes to your Myrtle Beach vacation, you'll discover there's plenty of entertainment and activities for all ages. Your family will enjoy soaking up all the fun at Wonderworks, Ripley's Aquarium, Broadway at the Beach, and Myrtle Waves. For a family-friendly resort, we recommend staying and playing at the oceanfront Caribbean Resort, Grande Cayman Resort, or Ocean Reef Resort. You'll find they offer plenty of water park splashing for the kids and poolside lounging for the adults. Plus all the hottest Myrtle Beach attractions are right around the corner. Here are more ideas for planning your Family vacation.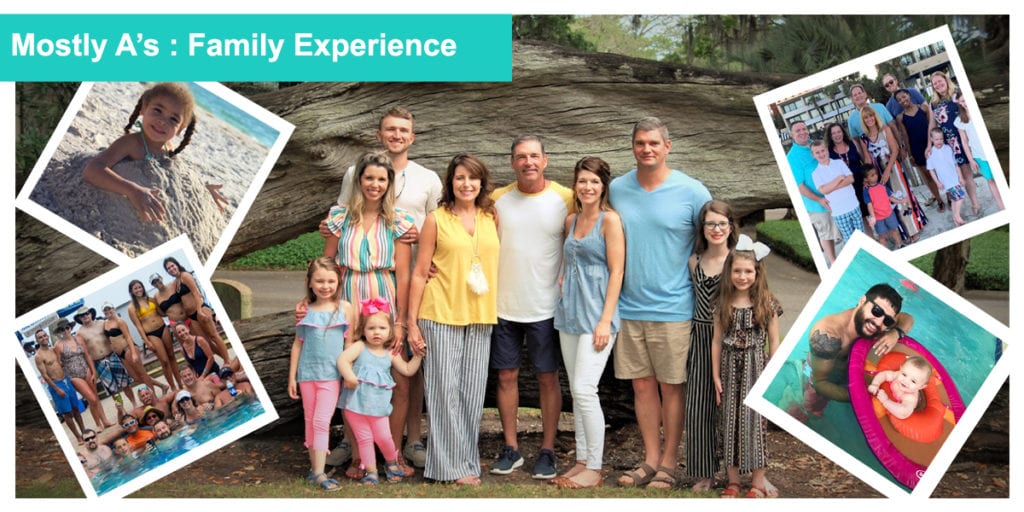 Mostly B's = Relax
If your vacation could be summed up in one word, it would be chill. You're completely content strolling along the shore, nose buried in a beach read, or drifting around the lazy river. For entertainment in Myrtle Beach, you'll enjoy a self-guided tour through Atalay Castle at Hungtington Beach State Park or taking a spin on the Myrtle Beach SkyWheel for a unique view of the Grand Strand. A resort that's just your speed is the luxurious oceanfront North Beach Resort & Villas. You can book an all-day spa experience at the Cinzia Spa located on-site. Find tips for planning your Relaxing vacation here.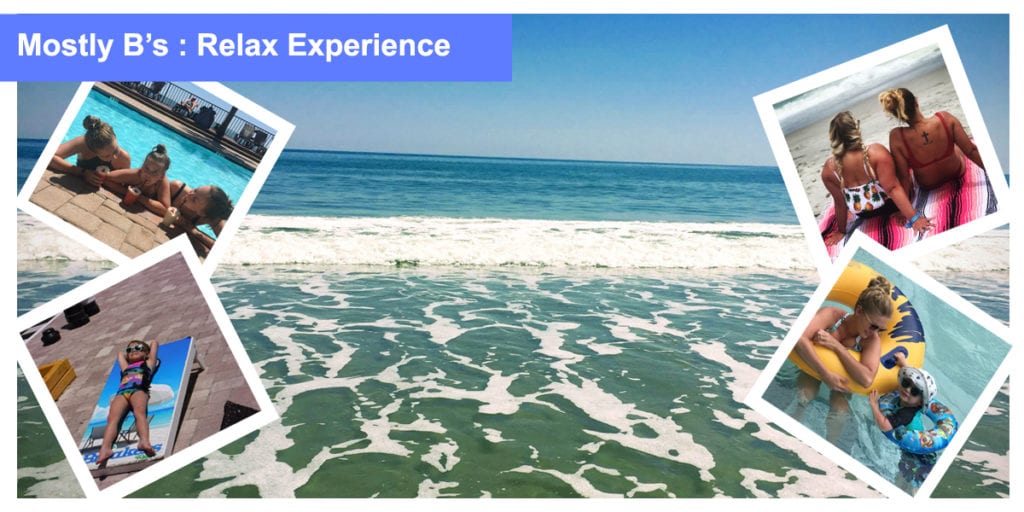 Mostly C's = Romance
It's no secret. Your favorite person to vacation with is your significant other. It doesn't matter what you two are doing as long as you're together. Myrtle Beach has a variety of activities to keep you love birds busy from strolling through the sculpture gardens of Brookgreen Gardens and sipping on wine at a tasting at Duplin Winery to paddling in a kayak together on a Glassbottom Kayak Adventure. When it comes to finding a place to curl up together, we recommend The Strand. This boutique resort is designed with couples in mind. You'll both enjoy swimming in the pool, relaxing under a private cabana, and taking in the views on your oceanfront balcony. When it comes to planning your vacation filled with Romance, find ideas you'll fall in love with here.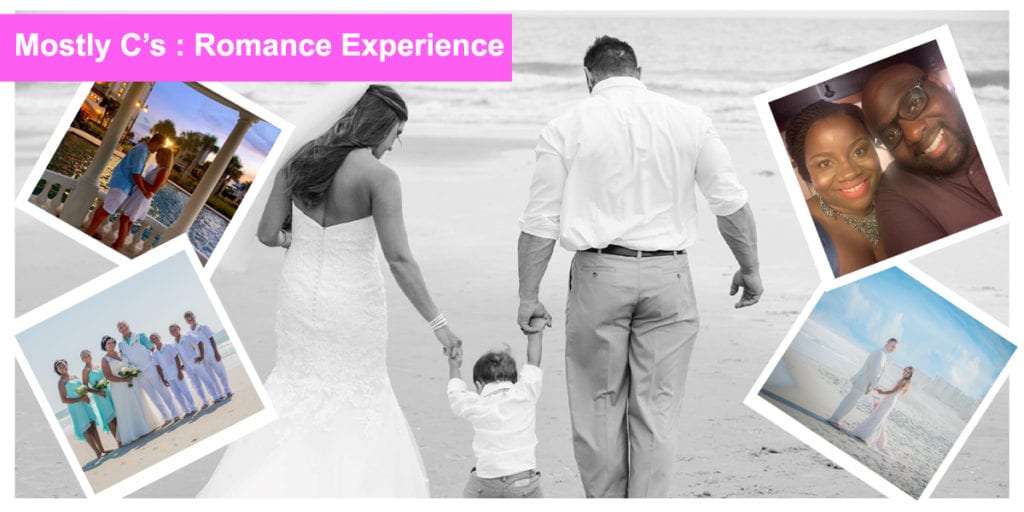 Mostly D's = Adventure
You're the thrill-seeker in the group who is happiest when doing something outside of your comfort zone. Sitting still isn't your style and lucky for you, you'll find plenty of heart-pounding activities to pack into your vacation while you're visiting Myrtle Beach. Check out wakeboarding at Shark Wake Park, soar over the ocean while parasailing, take a surf lesson, go on a helicopter ride, and skyrocket into the air on the famous Slingshot. For accommodations, we recommend the oceanfront Compass Cove Resort. With four outdoor pools, two water slides, three lazy rivers, two indoor pools, tiki bars, and an oceanfront fire pit—boredom is not on your itinerary. Here is info on achieving the adrenaline rush you crave during your Adventure vacation.  
Mostly E's = Golf
The first thing you pack for a vacation? Your golf clubs. And your most cherished souvenirs are old scorecards and stories of pars made with friends. With over 80 golf courses to play, Myrtle Beach is a golfer's paradise. You'll have the ability to play 36-holes every day of your vacation. You might just leave a seasoned pro. And when the sun sets each evening, it doesn't mean the game has to stop. Carry your clubs over to Myrtle Beach Topgolf for even more fun! When it comes to a place that's a hole in one, we recommend you book at Grande Cayman Resort. Why? Because this oceanfront resort has a miniature golf course on the rooftop so you can practice your putting game any time you like! Find out all the best courses to hit and tips on planning your Golf getaway here.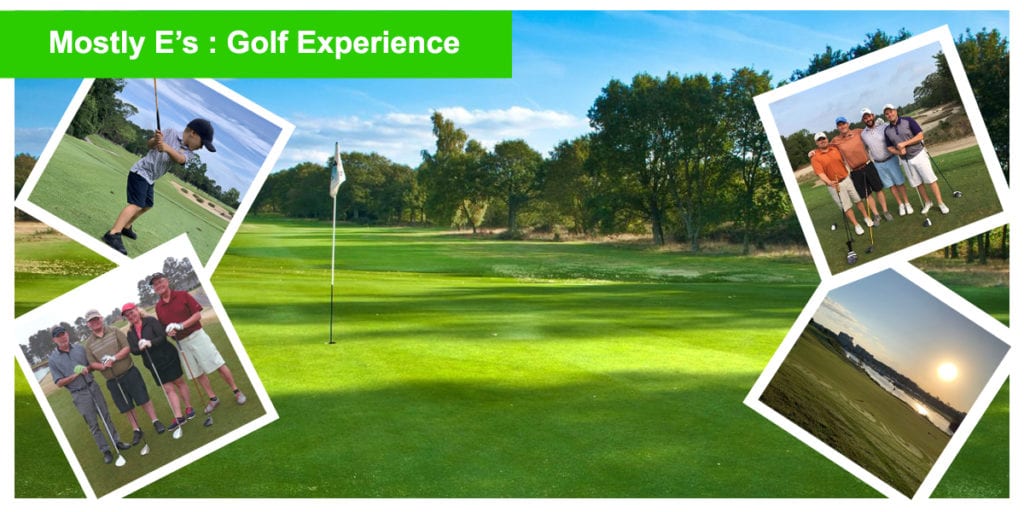 Mostly F's = Foodie
You don't plan your trip around top attractions, you pick out a destination based on cuisine. You choose local eateries over chains and are known for snapping drool-worthy photos of your dish before ever taking a bite. If this sounds like you, you'll love the variety of dining options found in Myrtle Beach. A few local spots that are sure to tantalize your taste buds include Sea Captain's House for fresh seafood, River City Cafe for colossal burgers, Strong Waters Bar for unique Lowcountry cuisine with a twist, and Ultimate California Pizza for local pizza. Depending on when you visit, you can get your fill at one of Myrtle Beach's many food festivals including the Seafood Festival, Blue Crab Festival, Shrimp Festival, or Food Truck Festival. When you're resting your fork, we recommend you stay at the oceanfront Breakers Resort. Located in the heart of Myrtle Beach, your next meal is always just a few blocks away. Here are all the delicious details on planning your Foodie vacation to Myrtle Beach.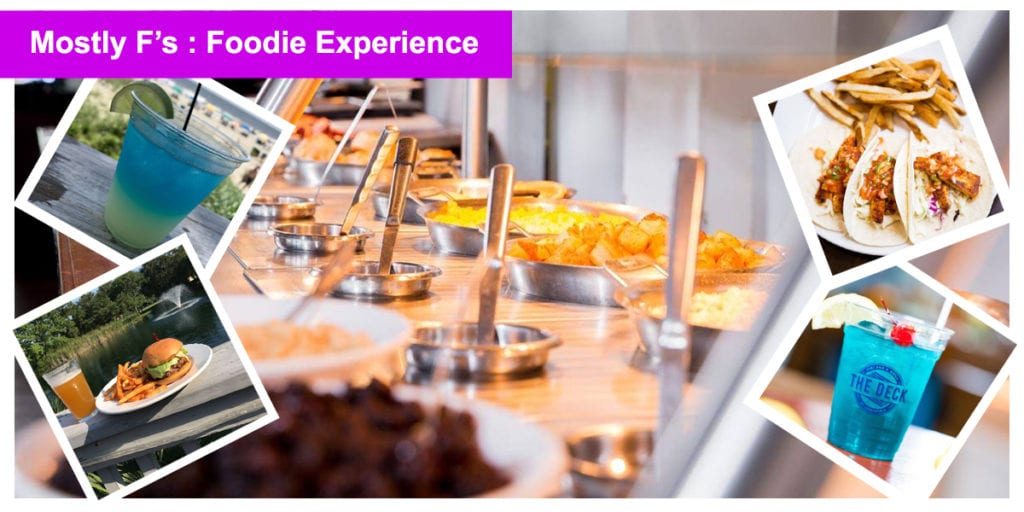 Brittain Resorts and Hotels is here to help create your idea of an unforgettable Myrtle Beach vacation experience. Check out our specials page for current deals and start planning your perfect getaway today!