As the weather heats up and the salty summer breeze blows into Myrtle Beach, what better way to cool off than with a refreshing cocktail? Not able to get away on vacation to your favorite oceanfront resort just yet? No problem. We're releasing the recipes to our Top 5 Summer Cocktails so you can enjoy a fruity concoction from Brittain Resorts & Hotels in the comfort of your own home. Grab the list of ingredients, a cocktail shaker, and some ice, and get ready for a delicious afternoon treat—paper parasol optional.
1.) First up is one the most popular mixed drinks served at our resorts, the Voodoo Bucket. This concoction is typically served in a souvenir sand bucket, so feel free to get creative with your own cocktail glass!
Voodoo Bucket Ingredients:
1/2 oz Coconut Rum
1/2 oz Mango Rum
1/2 oz Passion Fruit Rum
1/2 oz Banana Rum
1/2 oz Pineapple Rum
Orange Juice
Pineapple Juice
Cranberry Juice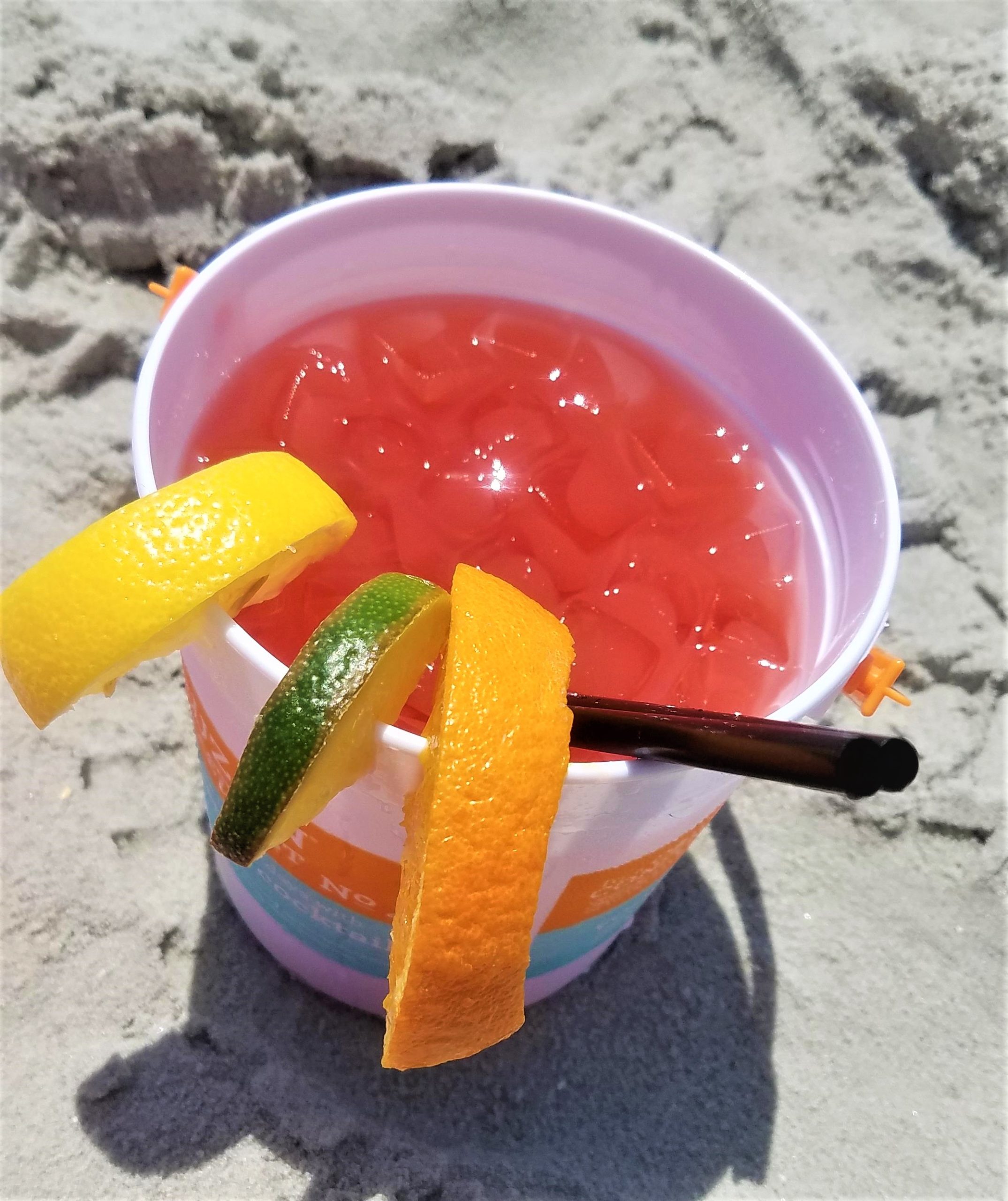 2.) This cocktail serves up quite a bite, no pun intended. Blue as the sea, our Shark Bite is the perfect drink to mix up if you're missing swimming in the surf with the colorful fish of the deep blue ocean.
Shark Bite Ingredients:
1/2 oz Coconut Rum
1/2 oz Peach Schnapps
Pineapple Juice
Cranberry Juice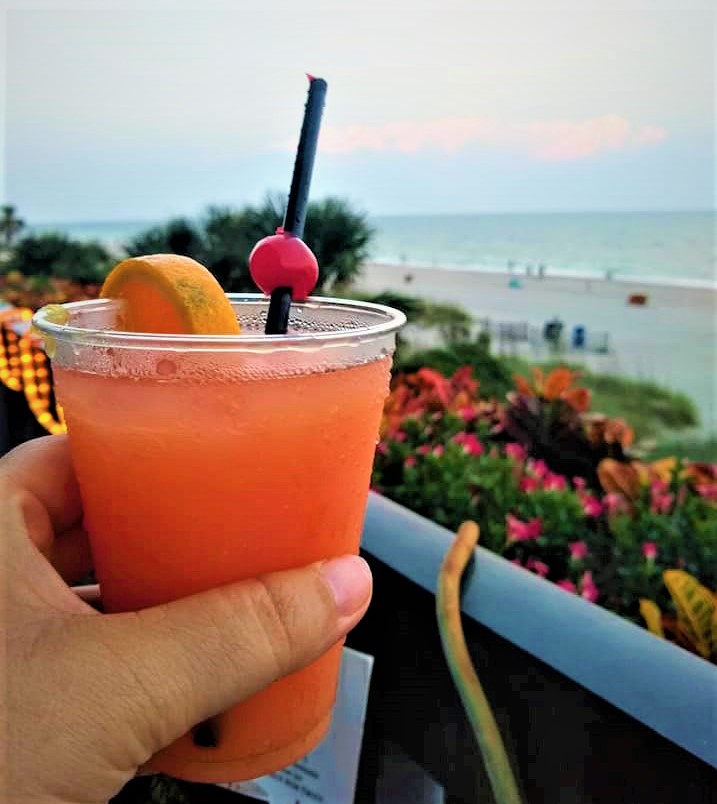 3.) If you like milkshakes in the summertime, you'll love sipping on a Dirty Banana. A mixture of rum and hazelnut, this creation is perfect for anyone with a big sweet tooth.
Dirty Banana Ingredients:
1/2 oz Spiced Rum
1/2 oz Hazelnut
Banana Island Oasis Mix
4.) Dreaming of splashing in the waves or collecting shells along the seashore? Our Mermaid Water cocktail will transport your taste buds straight to the sandy beaches of Myrtle Beach!
Mermaid Water Ingredients:
1/2 oz of Coconut Rum
1/2 oz of Spiced Rum
Pineapple Juice
Lime Juice
Blue Curacao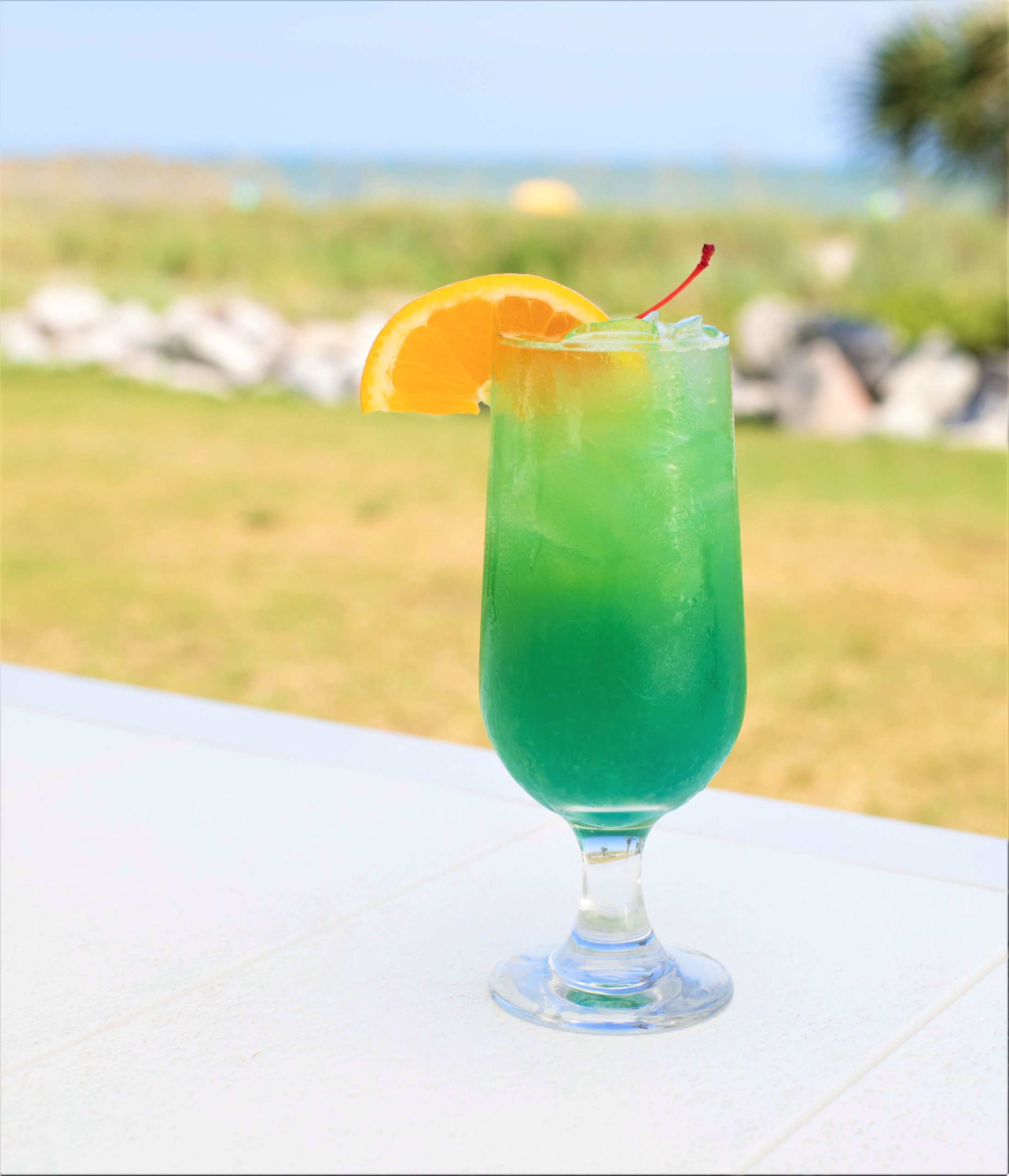 5.) Just as the name entails, Summer Breeze, tastes like summertime in a glass! Grab your beach towel and throw on some shades, suntan lotion, and flip-flops, because this cold beverage is best enjoyed outdoors with a side of sunshine.
Summer Breeze Ingredients:
1/2 oz Coconut Rum
1/2 oz Melon Liqueur
Pineapple Juice
Blue Curacao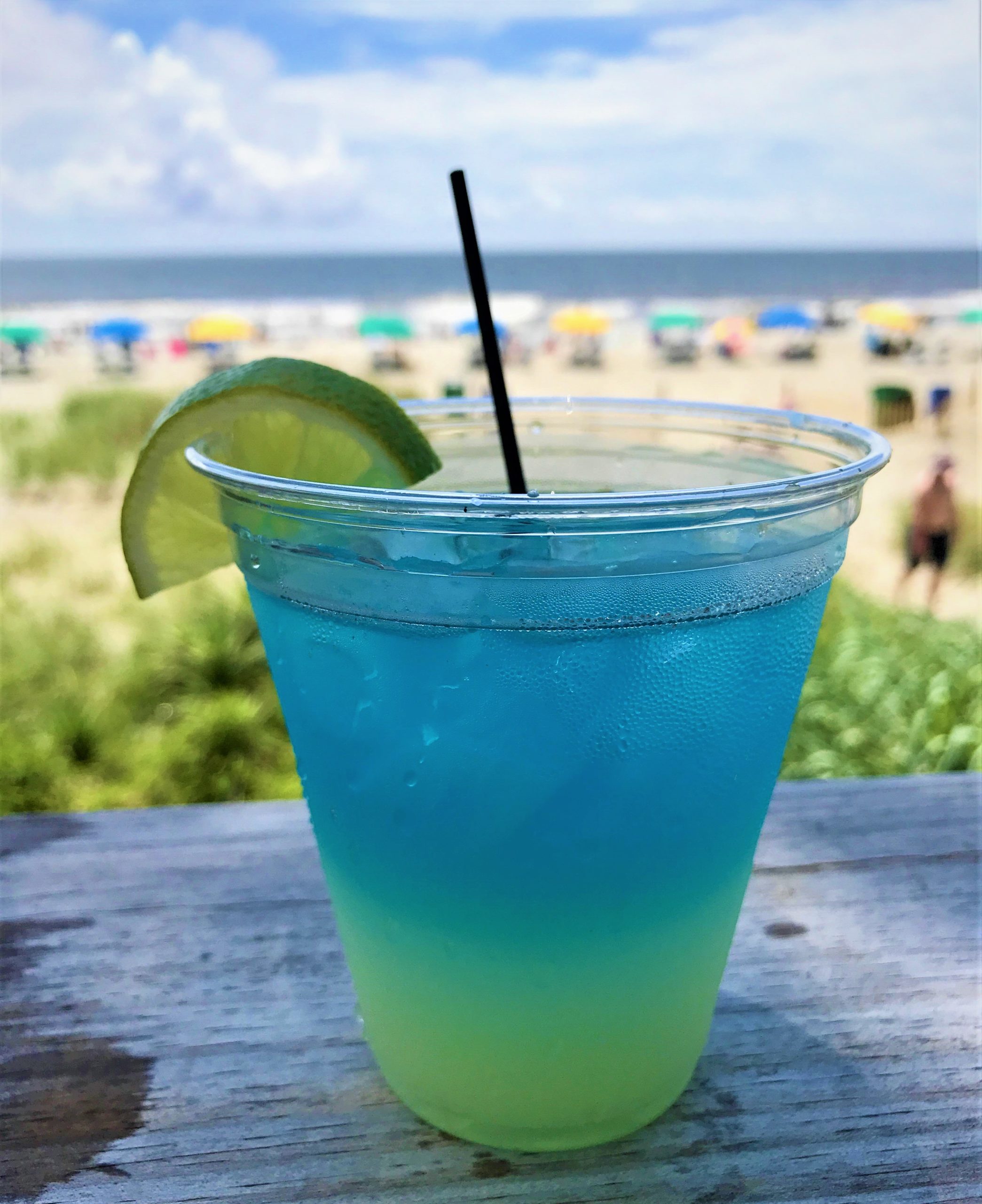 While it's fun to mix up these delicious cocktails at home, they taste even better at one of our oceanfront resorts. Check out our current rates and make plans to escape to Myrtle Beach and sip on one of these tasty treats by the pool today!