The future's looking bright for Brittain Resorts as we've been busy making tons of exciting updates and renovations to some of our resorts and hotels. We want all of our guests to have the best Myrtle Beach vacation experience, and we believe that all starts with our oceanfront accommodations. We're constantly making improvements each year and are thrilled to let you know what we've been working on. 
Brand New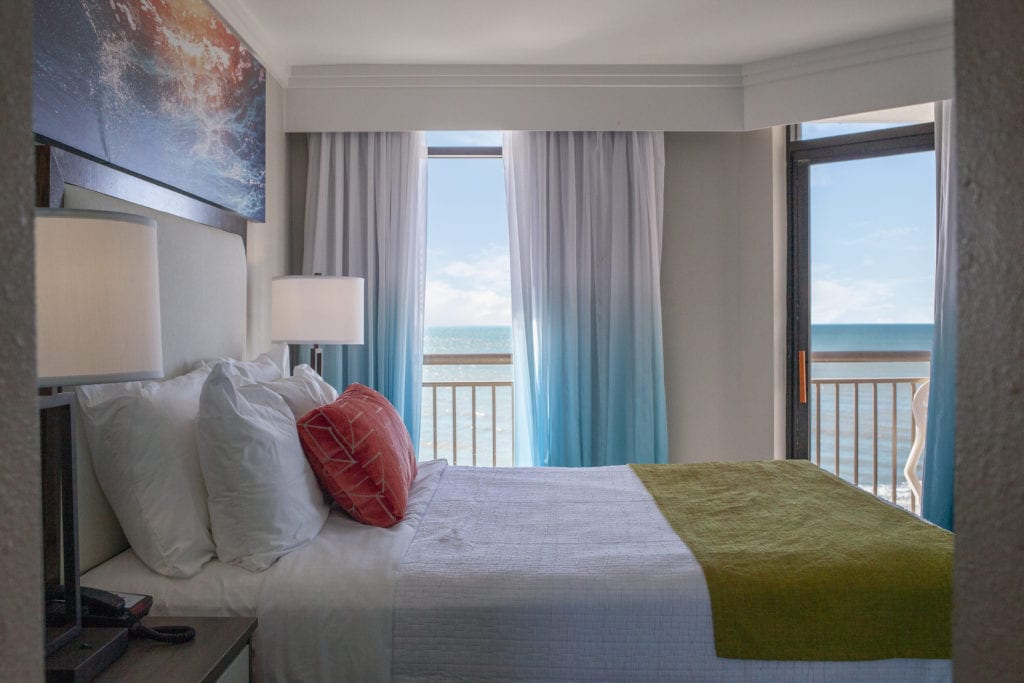 We've made some major renovations to what was previously known as the Long Bay Resort. After brightening up the exterior, pool deck, and exterior hallways with fresh coats of coral, gray, and white paint, we've completely re-branded the resort. We're excited to be booking stays for 2020 at the new oceanfront Grande Cayman Resort! Inside the rooms have completely been remodeled. They now have a more modern style, with pops of turquoise and coral. Other fresh touches include a white shiplap accent wall, dark wood laminate flooring, as well as revamped bathrooms with brand-new vanity mirrors and tile.
For the company, we have a new centralized laundry facility that's going to be utilized by our staff. It's a large warehouse that will fulfill all of our laundry needs and will be used by all of our resorts in Myrtle Beach. This facility makes cleaning easier and more efficient for our dedicated housekeeping staff as they prepare accommodations for upcoming resort stays.
Renovations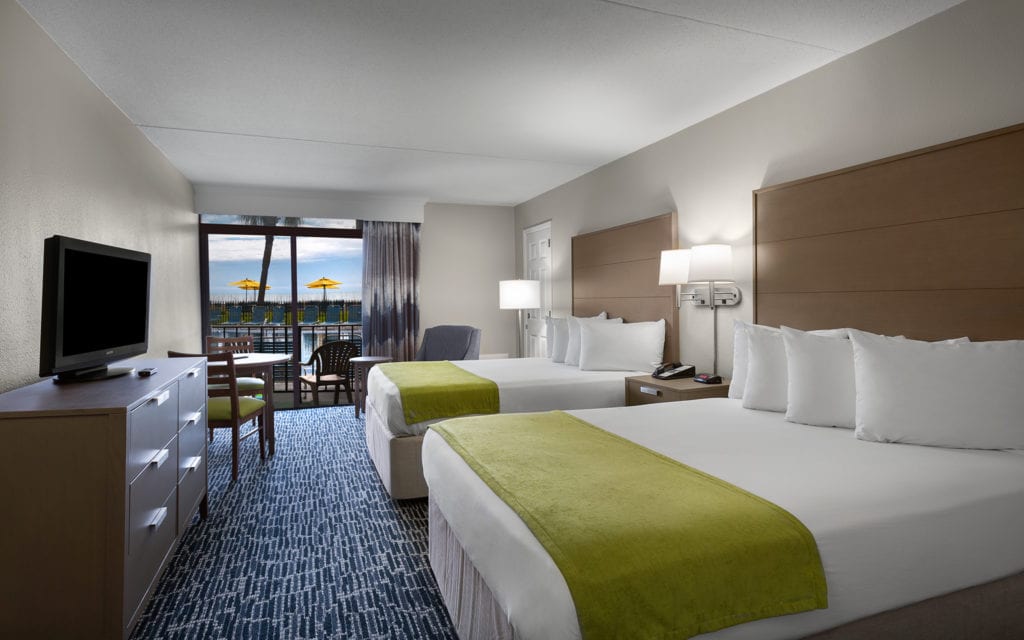 Dayton House Resort has a few renovations currently in the works. We're fixing up the north, middle, and west buildings of the resort. These buildings are being modeled after the suites and the south building and we're expecting the project to be completed by the summer of 2020. With the completion of the project, every single unit will now be recently renovated at Dayton House!
The entire building of The Caribbean Resorts & Villas has been repainted with dark blue and turquoise colors. Not to mention, the Jamaican and Chelsea House units are being completely remodeled with gorgeous modern upgrades and beach decor. Its neighboring restaurant, Sea Captain's House, has also been busy freshening up for 2020! Last year they introduced a brand new oceanfront outdoor bar that's been a hit. This year, they've shifted their focus indoors. They're excited to be adding a new inside bar, as well as a sushi bar. The whole interior will change as they shift to a more open-concept flooring plan. The walls received a fresh coat of white paint, and the bathrooms have all been renovated. Plus, get your taste buds ready as some tasty new additions will be making their way onto the menu very soon. 
Coming Soon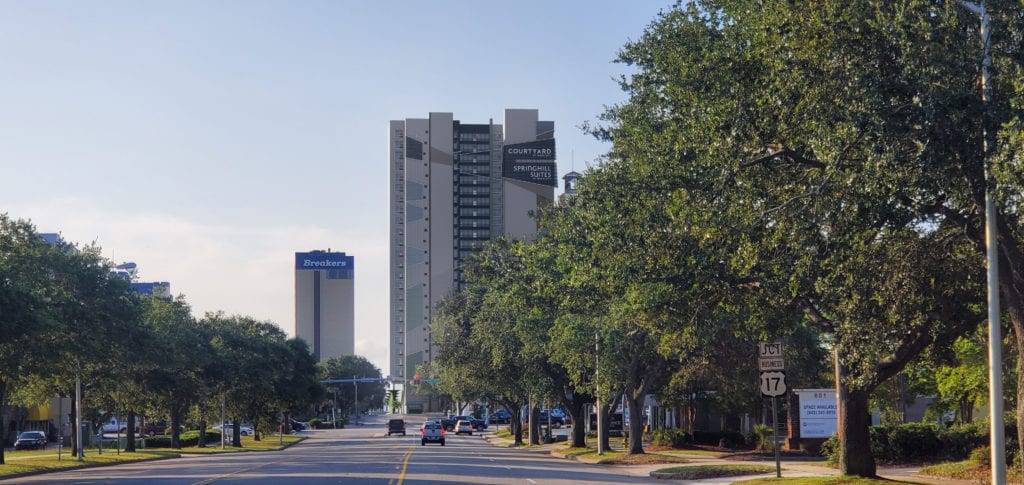 There's a lot of construction happening around The Breakers Resort. We've completely torn down the Pirates Cove and Palmetto buildings to make room for a brand new resort—the oceanfront Marriott Springhill Suites/Courtyard. This tower will have 26 stories and a ton of fantastic amenities. There will be a breakfast dining area, state-of-the-art fitness center, business center, outdoor dining, oceanfront pool, and fire pits. Construction has already started and we're expecting the building to be completed by the spring of 2022.
We're excited about all these renovations, new additions, and projects under construction. To follow along and check out all the updates, follow us on Facebook and Instagram at @brittainresorts.